The internet and Twitch, in particular, has seen some bizarre things over the years, and Spain manager Luis Enrique becoming a Twitch streamer for the World Cup is certainly up there.
Fair Betting Sites has tracked the top 10 fastest growing Twitch streamers in November, based on follower number increase.
The former Barcelona coach is currently the fastest-growing Twitch streamer in November, gaining 670k + followers in the short amount of time he's been on the platform, and he's thousands ahead of streamers below him in the list.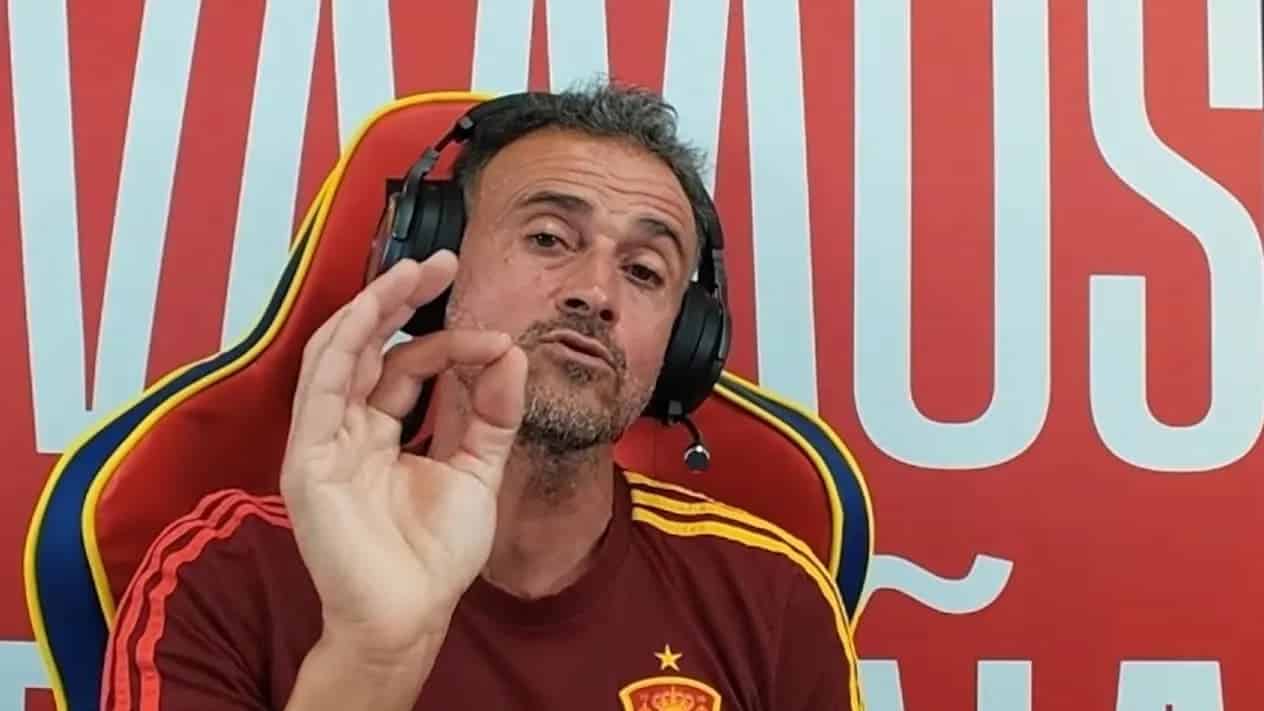 The Top Ten Fastest Growing Twitch Streamers In November
1. luisenrique21 +670,165 followers
Luis Enrique is a (now) Spanish Twitch streamer, and former professional footballer who now manages the Spanish national team, who are currently one of the favourites to win the World Cup. 
Enrique promised he would start streaming in Qatar for the World Cup, in a bid to connect with fans back home while out in the Middle East, and he's the fasted growing Twitch streamer in November, and one of the fastest growing channel's in the history of the platform, and he's averaging around 70k viewers. 
2. KaiCenat +492,900 followers
Kai Cenat has not been around on Twitch for too long, but is rapidly growing due to his funny streams and YouTube videos. He started out on YouTube making prank and challenge videos. And in October 2022, Kai Cenat became the Twitch streamer with the most subscribers, jumping from 80,000 to 100,000 in just a month.
3. Aminematue +416,146 followers
Aminematue is the number one French channel on Twitch, and he mostly streams GTA V, but also plays other games such as Fall Guys, League of Legends and also regularly does Just Chatting streams on the platform. The Frenchman averages just over 61k viewers per stream, and has a staggering 38, 482 subscribers. 
4. Realbanzik +383,147 followers
Realbanzik is a Twitch streamer, mostly playing CSGO, and he also makes music on SoundCloud.
5. AdinRoss +296,183 followers
Adin Ross is an American Twitch and YouTube streamer best known for streaming NBA 2K and GTA V. He previously got banned on Twitch after being swatted live on stream for the second time in 2022. He's back again on Twitch now averaging over 80k viewers, with a loyal fanbase behind him. 
6. Rubius +284,587 followers
Rubius is a Spanish-Norwegian Twitch streamer and YouTuber who streams video games. He's the most subscribed person in Spain, and has the third most followers in the world, and he averages around 22.5k viewers, which is quite low considering how many followers he has on the platform.  
7. ElSpreen +272,327 followers
ElSpreen is a Twitch streamer who spends most of his time playing and streaming Minecraft, who currently lives in Argentina. They're the second most watched Minecraft channel on the platform, averaging between 30 and 40k viewers. 
8. Casimito +272,031 followers
Casimito is a Brazilian journalist, presenter and Twitch streamer – mostly doing Just Chatting, Sports and the odd bit of FIFA and Call of Duty. He's very popular in Brazil and is a man of many trades. He averages just under 60k viewers per stream and his highest viewed stream of the year 
9. El Mariana +195,609 followers
ElMariana is a Mexican Twitch streamer, who mostly streams Call of Duty. They also do quite a lot of Just Chatting streams, averaging around 35k views per stream. 
10. Brawestrowlessy +186,097
Brawestrowlessy is a popular Just Chatting streamer. He also regularly does Casino streams, which gain a lot of viewers due to him betting on high stakes and his humour that comes with it.